Customer Feedback
Don't just take our word for it, here's what our customer's think!
Less Mess in Kids Bathroom!
Love these so much. No more toothpaste all over the bench. More bench space available and so much neater!
Cute & Useful
This has been a game changer in my shower, which isn't well set up for most types of caddies. It looks super cute and the adhesive is really sticky & secure.
Very Impressed
I am so extremely happy with the products I received they look amazing and the quality is incredible!
Love the Colour!
The grip is strong, and I am using it to hold a razor, electric toothbrush and toothpaste, high in the shower, well out of reach of my toddler!
Love It!
So easy to apply. Great strong hold. Looks so sleek and gives me so much space on my vanity. Will purchase more in the future.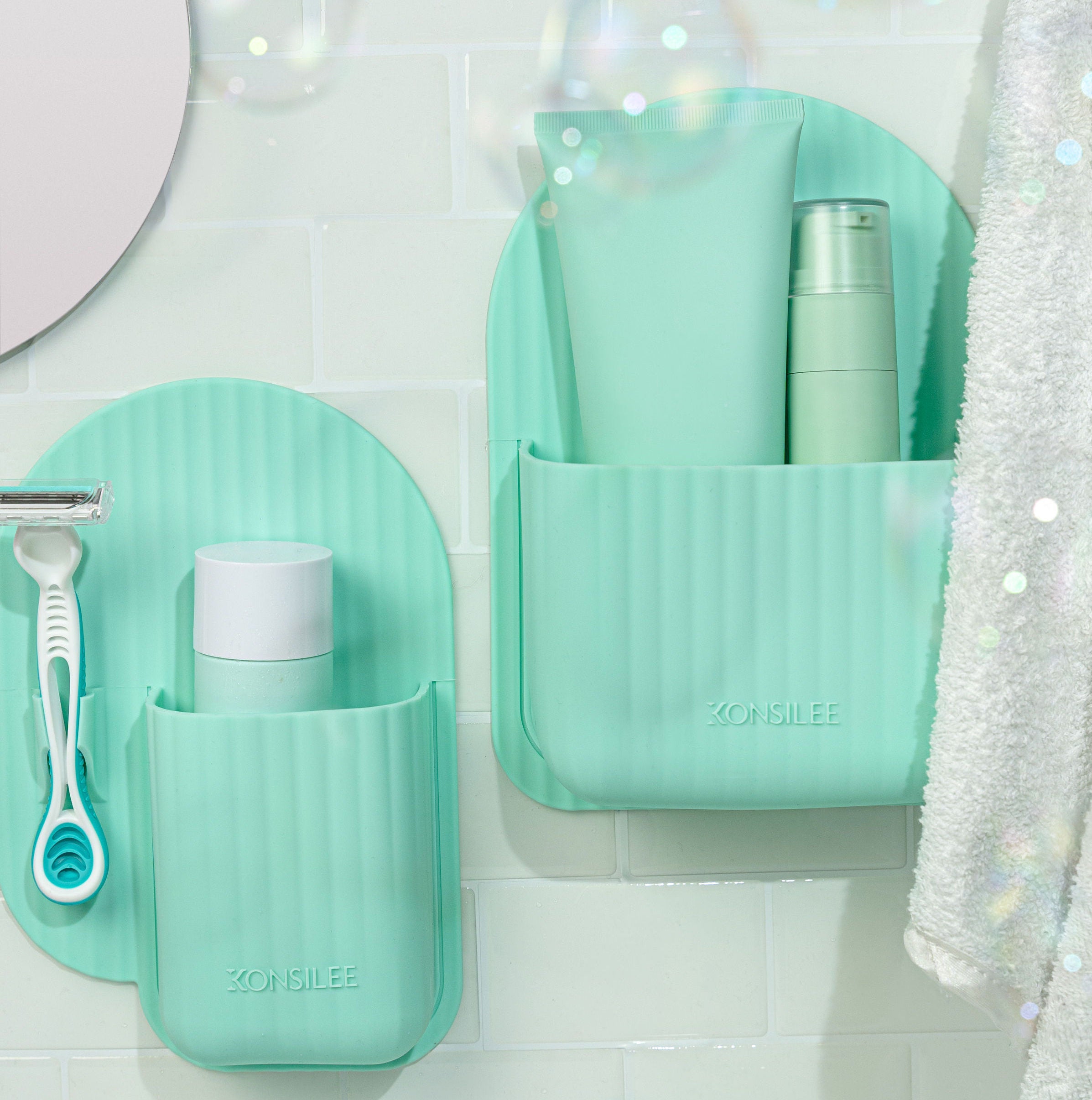 NO 'PRETTY' BATHROOM STORAGE IN SIGHT
The Konsilee Dream Began
In 2021 I bought my first home in a beautiful coastal town located in Queensland, Australia. Upon moving into my newly acquired home, I quickly came to realise that homes built in the 1980's did not have bathroom storage listed as a prerequisite, nor even a priority for that matter. So, off I went on a journey to find storage solutions for my daily self-care essentials. 
I embarked on an extensive search, scouring both high-end and budget options, but to my dismay, I couldn't find any bathroom storage that offered both reliability and aesthetic appeal. It seemed that the products I tested either continuously tumbled to the ground or succumbed to rust over time.
Let's make some PRETTY bathroom storage!
Design Process
Recognising that my personal frustration with the existing market for bathroom storage was likely shared by many others, I made a resolute decision to embark on a journey of creating my own line of organisational products. With two key principles at the forefront of my mind—functionality and aesthetic appeal—I devoted over a year to the meticulous process of designing, testing, sampling, and fine-tuning.
Finally, in August 2022, we proudly introduced our first product to the world, The Kenzie Toothbrush & Razor Holder. The overwhelming love and appreciation we have received from our community since then has been truly heartwarming.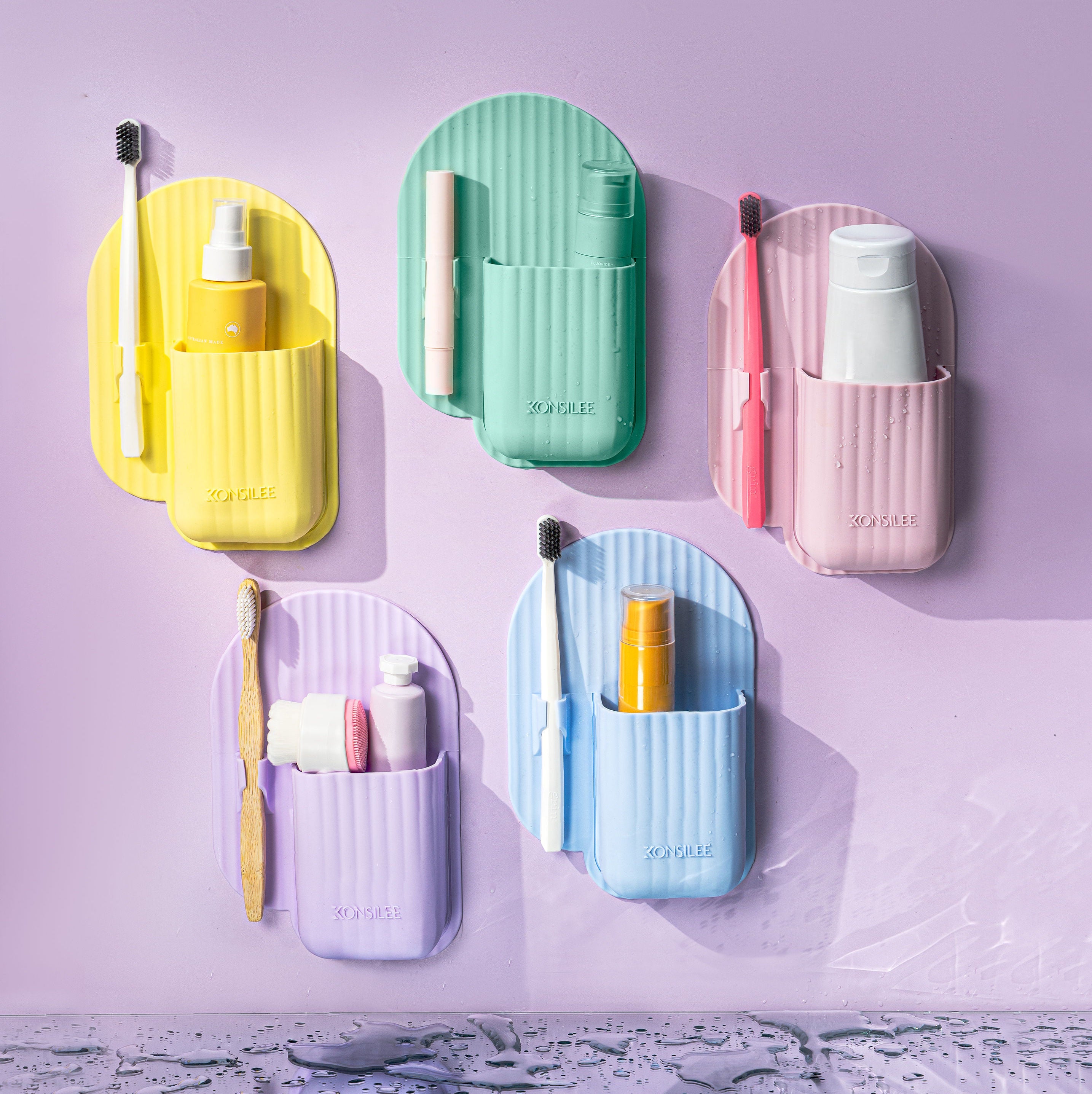 WORLD, Meet Konsilee
Pastels launched into the market
As word spread about our online launch, something truly magical began to unfold. Customers from far and wide were drawn to our website, captivated by the unique and stylish bathroom organisational products we had to offer.
Our customers took to social media to express their heartfelt recommendations and showcase stunning photos of our products beautifully displayed in their homes. We were genuinely touched and grateful for the outpouring of support and love we received. Witnessing how our creations seamlessly integrated into people's daily routines, bringing them joy and organisation, was an inspiring and surreal experience.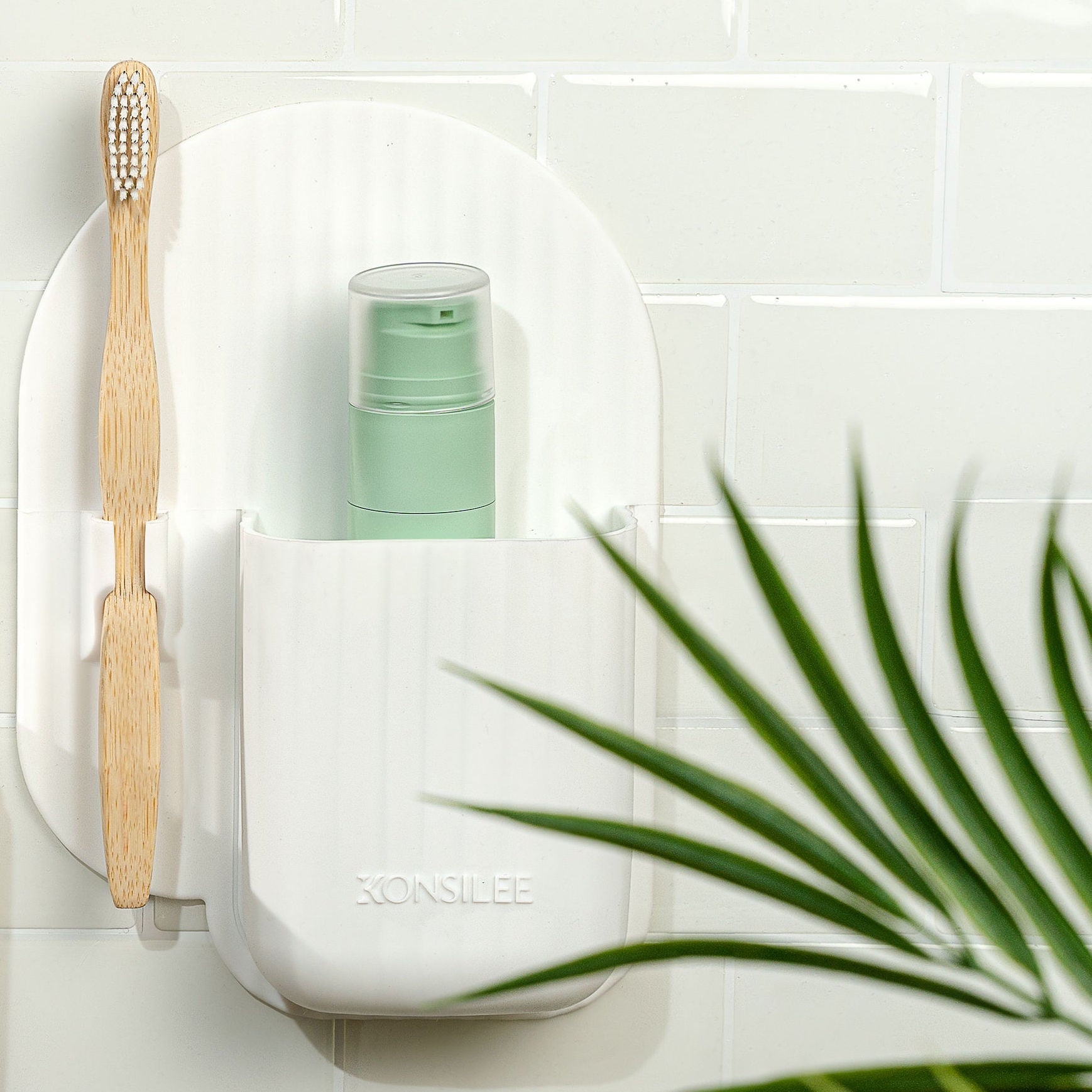 Neutral Lovin'
Introducing Snow & Shadow
Our Pastel Collection made a dazzling debut, captivating the hearts of our devoted followers and gaining immense popularity for their mix 'n match appeal. However, there was a strong desire from our community to introduce neutral options! So in response to their requests, we decided to give them exactly what they wanted.
In November 2022, we proudly unveiled two new shades, Snow & Shadow. The overwhelming response to these new additions revealed a profound love for neutral decor within our community. The Snow restock, in particular, had a resounding response, with half of our inventory selling out within a single day!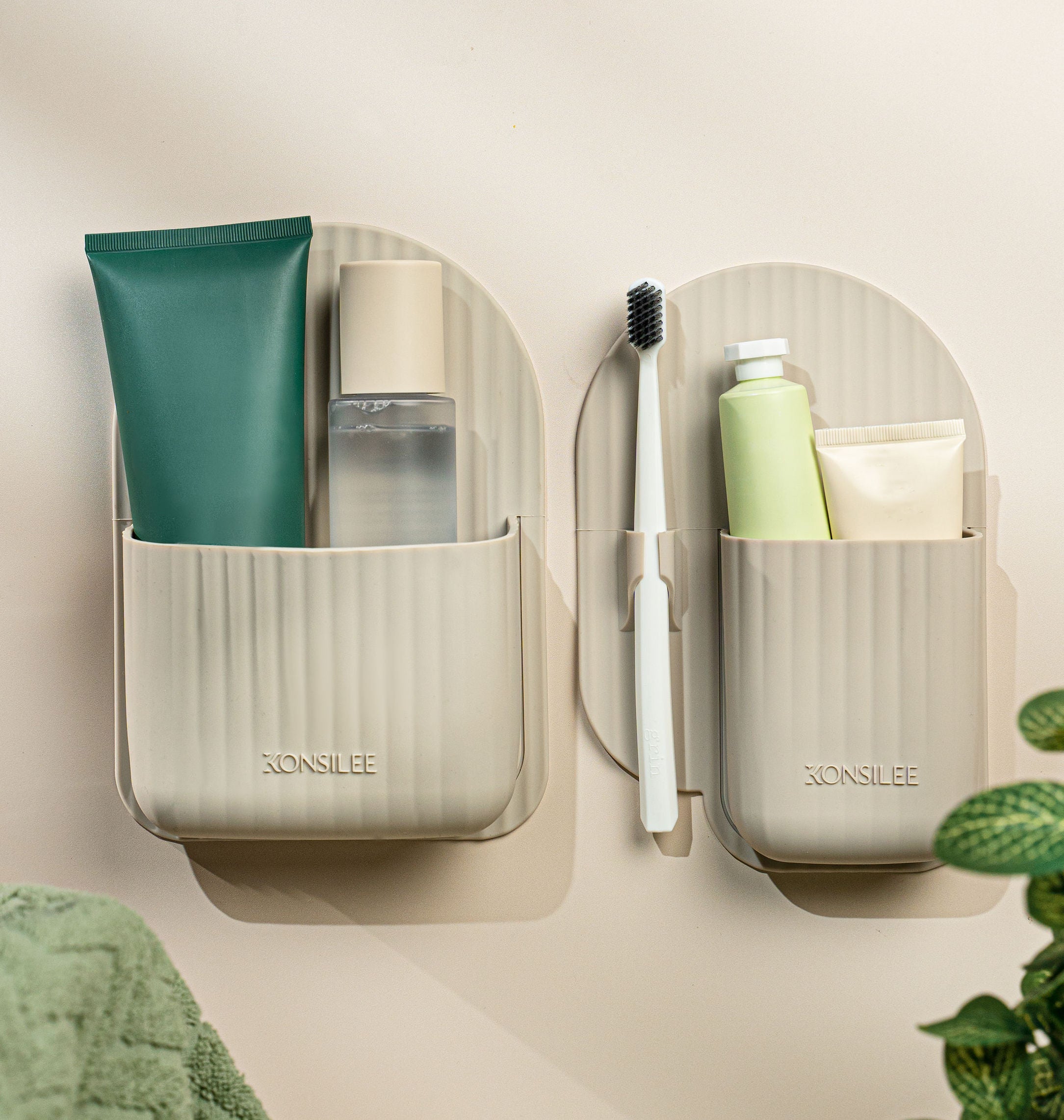 More Neutral Lovin'
Next up, SAGE & LATTE
Following the tremendous excitement of our neutral collection launch, we were inundated with requests for more neutral options. At our core, we believe in delivering what our customers desire, and through their valuable feedback, it became evident that a creamy beige and a subtle sage green shade were wanted!
Determined to meet their expectations, we embarked on an extensive journey of sampling and exploring various iterations of these hues to find our Latte & Sage shades. The response was nothing short of remarkable and once again, our incredible community rallied behind us, showing unwavering support for our latest additions. It was heartwarming to witness the enthusiasm with which our new shades graced the shelves.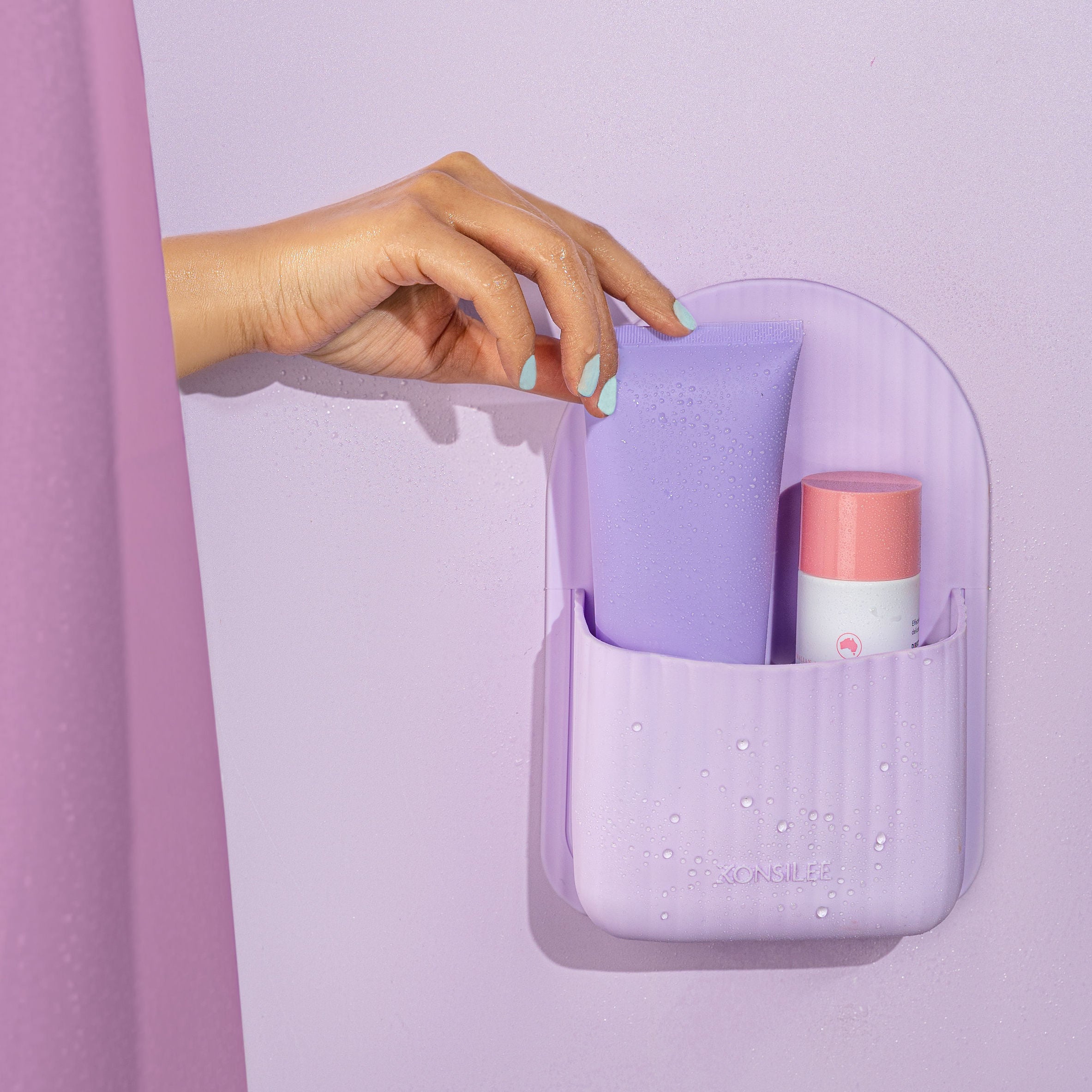 The long awaited...
The Kendall | Shower Caddy
If you were among our valued and supportive followers since the beginning, you're well aware of the tremendous anticipation surrounding the arrival of the Kendall Shower Caddy. The response we received when we introduced our second holder to the market was absolutely phenomenal! We understand that as ladies, we can never have enough self-care products, which is why we proudly present the Kendall Holder as the perfect companion to our Kenzie Holder.
Specially designed to accommodate your larger essentials such as shampoo, conditioner, face wash, exfoliator, and all your beloved shower companions, you will love our Kendall Shower Caddy just as much as our Kenzie Holder!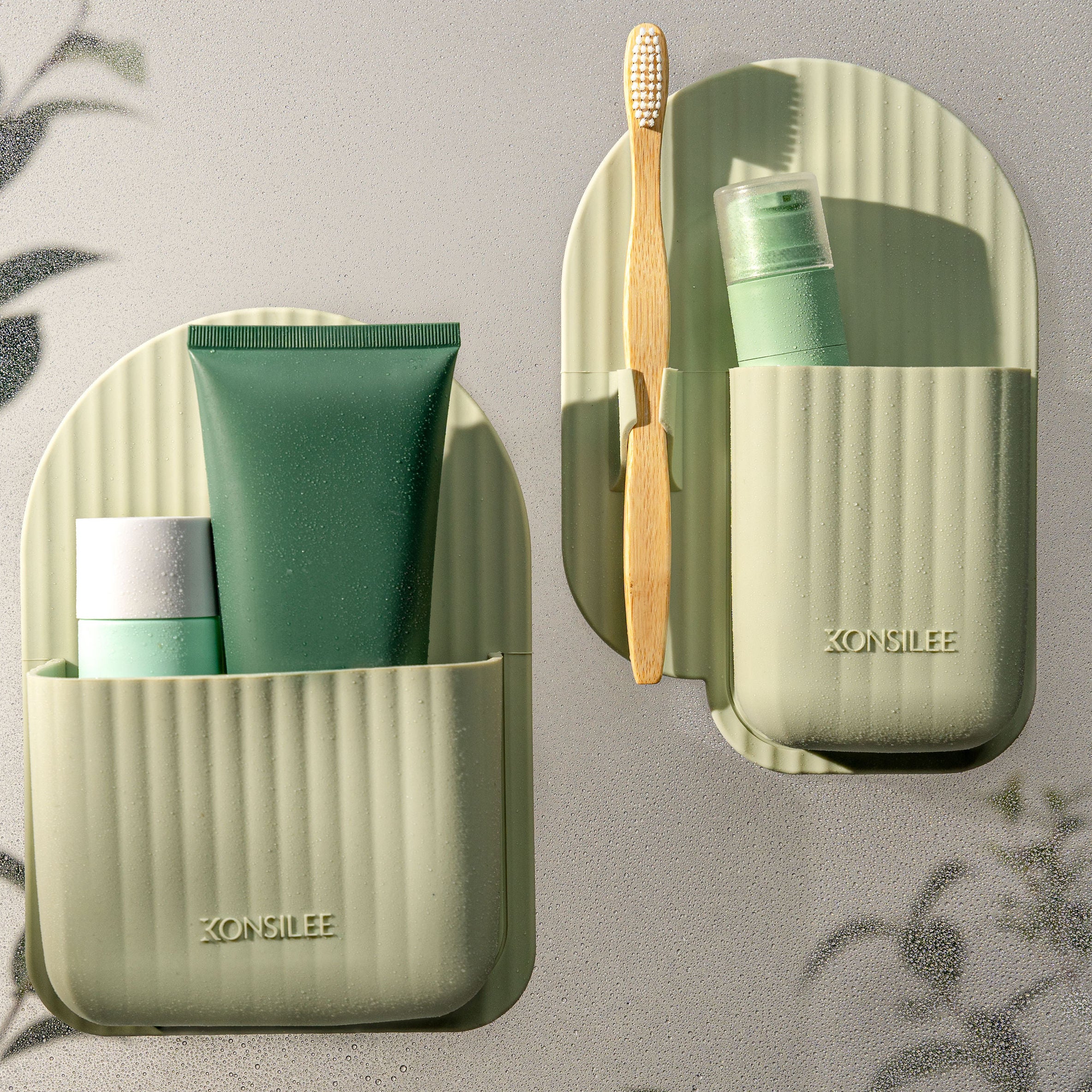 Continuing to transform bathrooms!
Our future...
Konsilee began with the mission of providing women with bathroom organisation solutions that embody timeless elegance and uncompromising functionality.
As we evolve and grow, our community remains our guiding light. Their stories, experiences, and feedback shape every Konsilee design and collection. We are honoured to have them as our inspiration, as we strive to create products that truly resonate with their needs and desires. With an abundance of ideas ready to be transformed into reality, we extend our heartfelt gratitude to our loyal customers for their unwavering support. It is their continuous encouragement that breathes life into our dreams and propels us forward on our journey.
Frequently Asked Questions
How do your products stick?

Our products use a very durable, no-residue adhesive to stick to almost any smooth, shiny surface. This adhesive allows a strong grip to ensure your product will not fall from the surface you stick it to.
Can your products be removed/reapplied?

Yes - our products feature a no-residue adhesive, therefore, they are completely removable and will not leave behind any residue on your surface. They are also able to be moved, if needed.
What materials are your products made of?

All of our products are made from high-quality, BPA-free silicone.
Does water accumulate within the pouch?

No - Our products include drainage holes which ensure any water that enters is able to drain away!